SJ Auto is now trademarked!
페이지 정보
Name

관리자

작성일

Date : 17-06-20 17:29 Hit5,451| Reply0
본문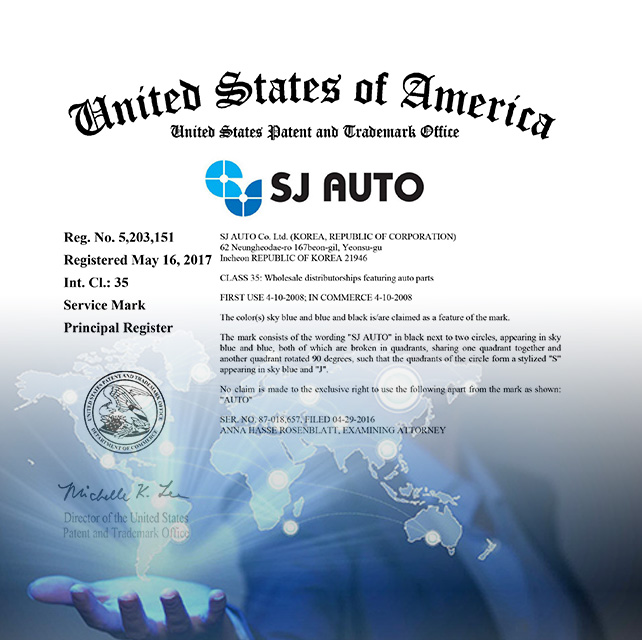 SJ Auto is now a registered trademark recognized 
by the United States Patent and Trademark Office (USPTO).
We hope to utilize our mark and develop good ​relationships
with businesses in the United States.