ELECTRICS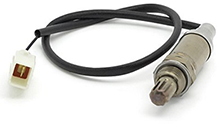 Heated Lambda Sensor LSH
* Versions
Bosch has a number of versions of its heated lambda sensor available
3-pole version
3-pole version with additional grounding by cable
3-pole version with additional grounding by cable, for lean-burn
Applications (LSM Ⅱ), And
4-pole version, isolated ground
* Advantages
Efficient closed-loop control even at low exhaust-gas temperatures (e.g.at idle).
Flexibility of installation, considerable latitude regarding mounting methods.
Efficient functioning depends led on exhaust-gas temperature.
Lambda control comes into effect more quickly after theengine starts.
mproved exhaust-gas figures due to improved sensor dynamics.
Reduced danger of contamination leads to longer service life.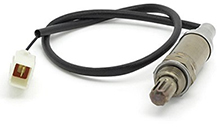 From the construction viewpoint, the major differences between the LSF sensor & the LSH
The LSF sensor element is fixed in the sensor housing by means of a ceramic seal packing.
The double-wall protective tube was specially designed for the planar sensor and provides the sensor element with highly effective protection against excessive thermal and mechanical stresses.
* Special Characteristics
Short start-up times for the Lambda closed-loop control.
Stable control characteristics
Lower heater rating
Small size
Low weight & Isolated-ground design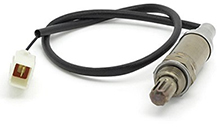 Special control electronics are required for the LSU sensor (evaluation circuit).
This contains not only the internal control electronics for the pump& sensor cells as required for generation of the sensor signal, but also the control electronics for controlling the sensor's temperature.
As a result, novel applications become possible.
Control also possible at λ > I&λ < I
Continuous Lambda control at λ = I
Diesel-engine control
Lean-burn concept for SI engines
Gas-engine control